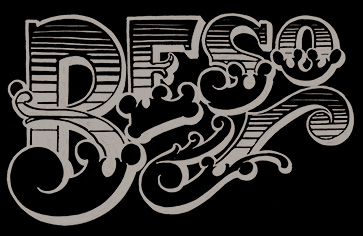 Click on the links below for our high res jpg press photos.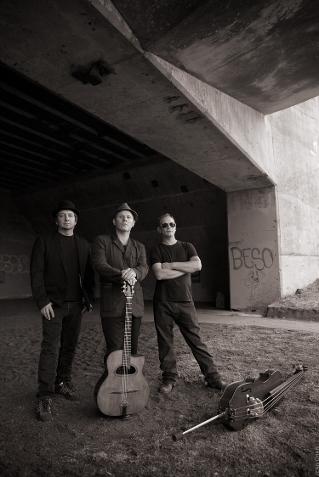 At a glance:
Beso has an all-star lineup of internationally experienced musicians who have brought drive and passion to Gypsy influenced Americana. The love for tradition has collided with a modern sensibility and has transformed the genre into a vibrant new beast. Darker, faster, more danceable, more blues, more Gypsy, Beso Negro's indelible fingerprint brings Jazz Manouche to a new generation and to the 21st century.
Bio:
Beso's music takes the simmering mystery and romance of gypsy swing and ignites it with intense, hard driving acoustic rock. The result is a virtuosic statement steeped in tradition but injected with arresting modern sensibility. A sizzling brew of infectiously danceable rhythms carried by charged vocals, inspired lyrics and stunning solos. The lifeblood of gypsy jazz, the rhythm guitar strumming technique called "la pompe", permeates the texture of the band's original songs and is the foundation upon which their brilliant guitars, violin, upright bass, and drums dialogue. Beso captivates audiences internationally with their fervor inducing repertoire, fluidly interweaving English and Spanish performances to create a dynamic audio tapestry that both conjures the charisma of classic gypsy swing and pioneers a new genre.

Beso's pyrotechnic music has set many a stage ablaze, having energized hundreds of crowds at festivals and venues such as: Outside Lands Music Festival, Oregon Country Fair, SXSW, Russian River Jazz & Blues Festival, Symbiosis, Whole Earth Festival, Slim's SF, The Great American Music Hall, and countless clubs and events. Whether the setting is large or intimate, the electrifying passion of Beso shines through in their rave garnering performances.
SF Weekly
Top 10 performances Outside Lands 2012
Guitar World Magazine
Best Gypsy Guitars (top 10 performances) South by South West 2012
The Bar Napkin Review
Beso Negro February 26, 2012

Beso Negro embodies gypsy jazz at its height of romance, what one could call the Django Tango. This group assembles beneath the moonlight to take a shovel to the peat and dig up the adventure, grit, mystery, ceremony, and mirth known by true vagabonds through to the marrow. The ensemble is comprised of one fiddle, a wayward accordion, a cajon which stomps counter to Franco's war drum, two acoustic guitars, a cello, an upright bass, and enough sultry voices to woo the dead from their slumber. Their songs illuminate the loneliness of the way that no man goes, the way the nomad knows. They range from funeral marches to raucous celebrations of the sultry birthright of humanity. Stage draped with silken tapestries, smoldering incense, dried flowers and herbs with a mounted jackelope to watch over the spectacle, Beso Negro fills your head with dancing bears, jangling ankle bells, and inutterable spells which make you forget that Vaudeville ever met its match. The group recently hitched its wagons for the South by Southwest tour and if you were a fortunate enough soul to witness the affair, you know that you've received an incurable bite. So if you happen to spot smoke billowing from a hilltop campfire and catch throbbing bass tones and tawdry fiddle diddies floating on the dusky breeze... you'll know you've arrived at the place where life and death dance side by side. Kick up your heels, feel the dust between your stockinged toes, let your skirt twirl, and your hair fling wet tendrils about your flushed flame-toasted cheeks and let Beso Negro steal a big, wet tainted kiss.


Tom Crosthwaite, Publisher www.BestNewBands.com
"Someone on Facebook turned me on to you guys. I visited your site was blown away. So, I put together a preview piece, introducing the band and linking to your Desde Alli video. I hope you get some more fans out of it. You're on our home page, in the Preview section. Keep doing what you're doing."
Carolyn McCoy, writer at Moonmama Rocks! www.moonmamarocks.blogspot.com
"One might think that the eclectic genre of "Gypsy Jazz" died with Django Reinhardt back in the early 1950's, but that is not the case. With Beso Negro, not only is that genre alive and kicking, it is being embraced in the 21st century by the tattooed, pierced and Uber-Hip swing crowd as a form of music that begs the hipster's hips to swivel to it."
Balla Fiya, San Sisters Burlesque
"If they don't make you dance, check your heartbeat
."
George Cole (George Cole Quintett)
"Beso Negro blew the roof off the Starry Plough."
All Content on this site is © Beso Negro, 2017
Photos by Jenn Chan, Jarret Standard, Richard Herbert, Heather Houseman Roach, and Conroy + Tanzer.